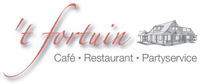 Zondag 22 april 2007 wordt de nieuwe datum voor de eerstvolgende stand-up comedy avond. Wij hebben Frank Bot,  de eigenaar van 't Fortuin aan de Dorpsstraat te Wervershoof, enthousiast weten te maken en dat was vrij eenvoudig. Frank had zelf namelijk al eens met een soortgelijk idee rondgelopen. Hij was dus blij verrast dat wij zijn café hebben uitverkoren.
Wervershoof: GET UP, STAND-UP!!
Grappige Wervershovers of Onderdijkers of Zwaagdijkers of anderzijds Westfriezen kunnen zich via deze site aanmelden als deelnemer aan deze eerste Wervershover Open Podium Stand-up Comedy avond. Een aantal deelnemers zijn al bekend, maar er kunnen er natuurlijk altijd meer bij.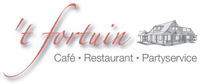 Voor- voorverkoop
De ervaring heeft ons geleerd dat een voor- voorverkoop noodzakelijk is. Ook voor deze avond zijn namelijk slechts een beperkt aantal kaarten beschikbaar. De voor- voorverkoop is reeds begonnen. Bel hiervoor met Edje S., of stuur een mailtje via het contactformulier.